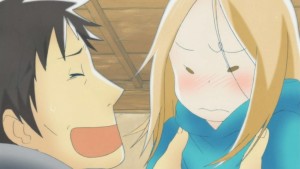 Heyos Everyones!!
Let me tell ya, it's been one hell of a ride these past few months. I like to keep updates more consistent with our musings if we have no content, but my personal life has gotten the best of me and I still have a tons more work to be doing. However, this includes work that will be done for panels this year, so I'm really looking forward to debuting some awesome programs and panels this year!
First off, I've not been able to watch a lot of anime these past few months. My living situation has been shuffled about, but now I'm in an area I can complete work, but of course, I still have other work to do with school and what not. However, this doesn't mean I haven't been coming up with panel ideas and working on new programs. In fact, Name that Tune will debut it's new program at Sabaku Con 2016 (upon approval) and Phoenix Comicon 2016! That's just the start of new programs, but we also have a few panels we're adding to our PCC lineup and we hope it'll be even more spectacular than ever!
There's also bigger plans my team and I are planning that will hopefully come to fruition. We've noticed a lot of details we would like to iron out in this community, and we want to start an initiative in the future. Plans are vague at the moment, because we've not had much time to plan nor have we talked with as many people as we need to, but I'm sure as time goes on more details will be on the way!
In addition, it's March, and that means Aselia Con 2016 is right around the corner! If you happen to be in the Dallas / Ft. Worth area, and you enjoy the Tales series, you should definitely hop on over to the convention! We'll be there and having an awesome time!
Lastly, I want to say I've not given up on writing impressions! This month I've got at least two new impression posts, including one video game related post and one anime related one. My goal remains at least one a week, but I will not be going months without posting. I'm still incredibly frustrated that this is our first post of the year, but the blame falls entirely on me! Regardless, I look forward to the future months, and I hope everyone can find time to attend one of our panels or use our program(s) for your own panels! Until next time,
-Ace