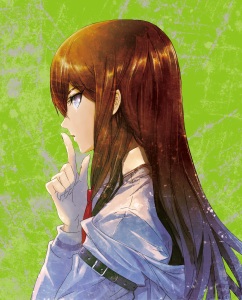 Heyos Everyones!!
What an incredibly busy and odd summer! This was the first summer I've had where things weren't really all set in stone, and I can't say I'm necessarily a fan of that feeling. This summer was full of crazy and wacky shenanigans, and I'm honestly shocked I was able to get through this summer alive. Of course, I apologize about my lack of updates and what not, but I just haven't had any time to discuss the crazy events that have been going on, and no anime or game has stuck out enough for me to write about the lasting impression. Perhaps that will change this season as it will be the first season of anime that I will be able to follow along as it airs! After the events of the past few years, I've been neglecting new anime and this is going to be a nice change a pace, so maybe I'll be able to write up some opinions on these shows!
As for Dowase Entertainment and the various panels and conventions we've been to, there haven't been too many events to talk about. Of course, Anime Expo 2014 was pretty interesting, but there were a lot of disappointing and lackluster events going on, and I really wasn't too interested in a lot that was happening. While AX was my first anime convention back in 2010, I can't say if I will be returning in 2015. There has to be a fantastic musical guest for me to return. Saboten Con 2014 was another event, and we held two panels for the convention. Both panels were fantastic, and I hope that everyone had a great time! The next convention planned is Kikori Con in Flagstaff, so I am really looking forward to that. Next year is going to be another wonderful year, so let's see how much fun can be had in the coming conventions!!
Personally, I've been working my best to catch up on shows that I've missed this past year and a half. Watamote, Wizard Barristers, Engaged to the Unidentified, Love Live, and High School DxD NEW are among the series I've recently caught up on, and I'm really looking forward to series such as Psycho Pass, Black Bullet, and Hamatora S2. In terms of gaming, I had to put a pause on my gaming backlog because my anime backlog was just too massive. Of course, I do plan on playing Tales of Hearts R when it's released and I'm looking forward to the new Smash! Other than that, the rest can wait until January, where I am to be caught up with series.
Well, that's pretty much all that's important, wrapped up in a nutshell. I anticipate writing more for this blog in the coming months, especially with school in session and whatnot. I've more a drive for it when I'm busy. So, look forward to the future!!
-Ace