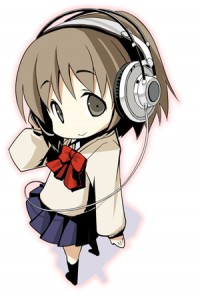 Heyos Everyones!!
I try to make more than one update a month, but it's been quite a month for me. Not that it's bad or anything, but it has been busy (and not for all the right reasons either, I have been slacking quite a bit this month). Anyways, before I do my usual rant of whatever is on my mind, I want to release a few statements regarding the MapleStory Soundtrack Archive located on the Dowase server.
MS Soundtrack
-Orbis Town BGM has been fixed.
-Minar's Forest BGM has been fixed.
-Happyville Old BGM and Happyville current BGM had been mixed due to the server transfer. The issue is now fixed. If you had downloaded the songs before this date, but after the blog had been created, you may switch the BGM names to avoid further confusion. My apologies for any inconvenience this may have caused.
Also, all descriptions for the BGM are provided by myself before the Big Bang patch had been released. I will not change my descriptions to fit the new layout, for nostalgia purposes and overall laziness. On that note, I will not update new BGM currently being added to the soundtrack, for the sole reason of my absence in the game. I no longer know where the songs are being played, and without such description, cannot accurately provide an easy to navigate list based on region and town. My apologies for the inconvenience this may cause, but I currently hold other priorities to this soundtrack. (I love the new songs being added, just don't know where they play anymore xP)
Now that that's over with…
Whew…Today's been alright. I finished Star Driver, and have to amp up my game at work for my boss is on vacation, leaving higher management to have an excuse to come in and "check" on how we're doing. Yeah, looking forward to that >.> (But it does provide more hours, so I can't really complain too much). I've been playing my PS2 a little too much lately, as I've been working on both Persona 3 and Persona 4. I've got a decent amount of hours on both, and each game carries different traits that I find appealing, so it's hard deciding which one is my favorite (P3P definitely would be on top, provided it carried the full visual, but alas, it's not as powerful as a PS2).
I hope to resurrect Dowase soon with a small project, but I'm not giving any promises at the moment, for that'll curse me and it'll never work out like usual. Therefore, I'm not jumping the gun again.
Now, it's time for me to finish Winter 2011 anime, and start looking for Spring 2011 anime to begin. As for the Winter 2011 season as a whole, it really didn't do too much for me, but it was alright. Next season proves to be a little more promising, and I know Summer 2011 will be amazing. Not to mention AX2011 seems to be coming soon, and I just booked the Hotel this weekend, so no troubles like last year! Well, that's all I've got for today, so let's hope I can make a post before May 2011 rolls around, k?
-Ace